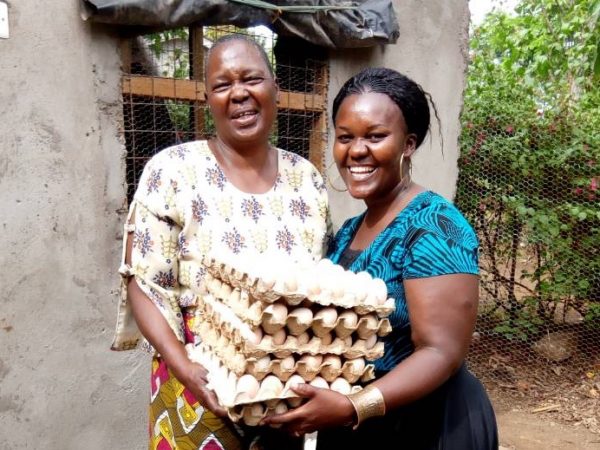 Thank you to everyone who supported Rise Africa's Chicken Project. We are so excited to tell you that the chickens are now laying eggs and the project has become self sustainable. It's very cold at the moment, so the chickens are not laying to their full potential but they are still laying about 50 eggs a day. We lost a few chickens along the way, and then there were a few more males than expected too, these were sold at Christmas, the money went back into the project and lots of families had wonderful Christmas meals. 
The Chicken group are enjoying the project a lot and they have all been working very well together. They are all so excited about the eggs and are so grateful for the project. The group will continue to sell the eggs to buy food for the chickens and they will share the profits amongst them. They have all been so committed to looking after the chickens despite not getting an immediate return which is wonderful to see.
I will update everyone again when the chickens are laying more eggs, to let you know how the profits are helping the families.
Thank you so much,
Olivia